🔥 TODAY 73% Special  Discount ! 🔥
Over 400 Old and New Pie,
Cake and Cookie Recipes
The recipes in the Classic Dessert Collection are the most requested, most popular and most memorable desserts. If you're looking for a cookbook with sure-to-please desserts this one is a winner. With over 400 recipes from Ambrosia to Zwetschgendatschi, from favorites to traditional, we are quite sure this is the only dessert collection you will ever need.
Most of the recipes are are quite easy to make, a great cookbook whether you're a novice cook or an expert.
There are so many recipes inside

Classic Dessert Collection

you will find it difficult to choose from all of the delicious recipes. Below is a list of the kinds of recipes you will find.
Cakes 
Cake Mix Creations
Pies & Pastries
Frozen Desserts
Puddings
Trifles & Tortes
Cookies
Brownies & Bars
+400 recipes…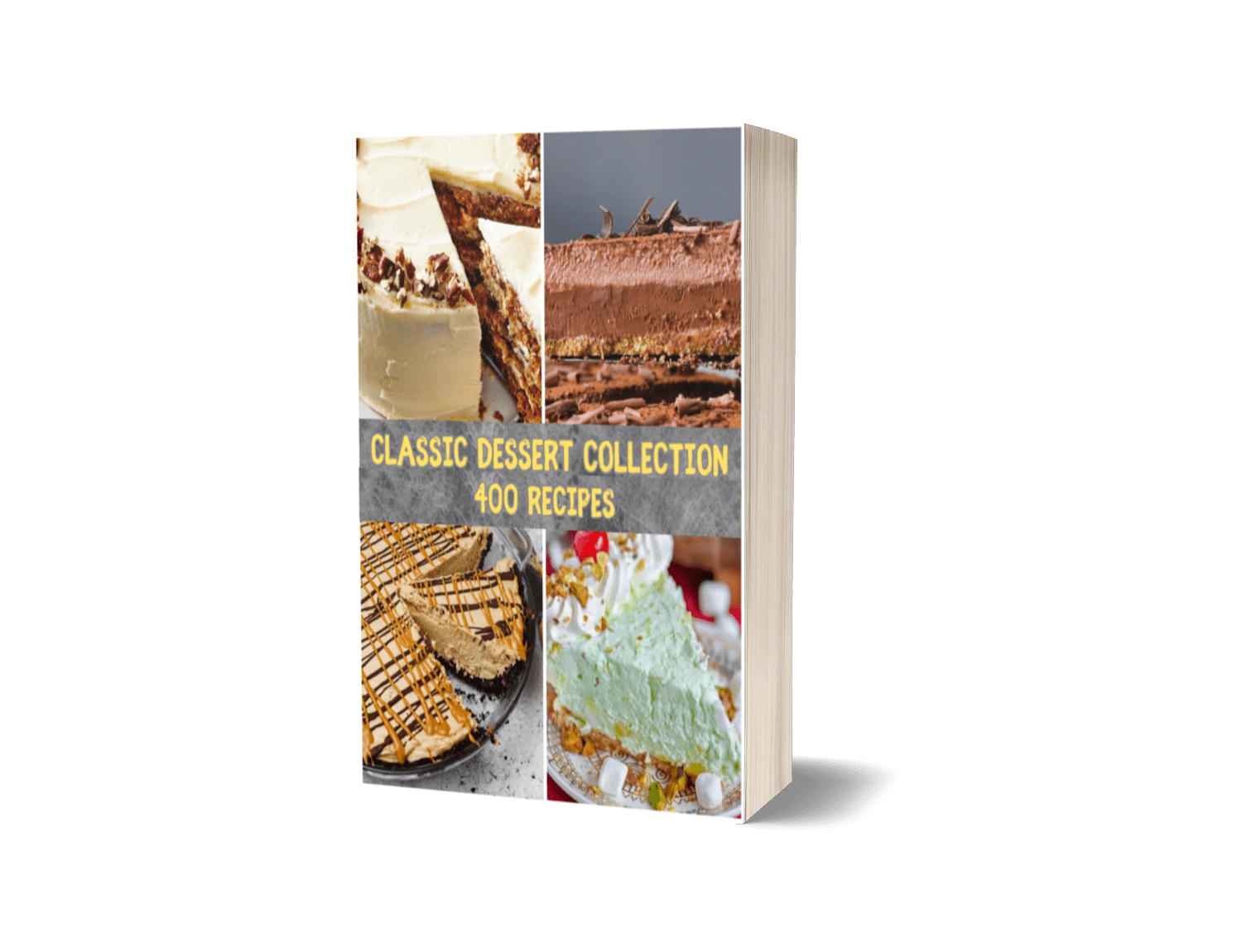 Let your children or grandchildren join in the cooking and reap the rewards of seeing their smiling faces when they take their very own cookies out of the oven. You will be creating a memory that will last for many years to come. TODAY with 73% discount for only 15 USD (price without discount 57 USD)
Order your copy of the book for only $15 USD 
7-DAY SATISFACTION GUARANTEE.

IF THE EBOOK DOES NOT MEET YOUR EXPECTATIONS WE WILL REFUND YOUR MONEY.
Legal Notice "This product is marketed with the support of Hotmart.
The platform does not carry out prior editorial control of the products sold, nor does it evaluate the technicality and experience of those who make them.
The existence of a product and its acquisition, through the platform, cannot be considered a guarantee of quality of content and result, in any case.
By purchasing it, the buyer declares to know this information.
Hotmart terms and policies can be accessed Here, even before the purchase is completed"